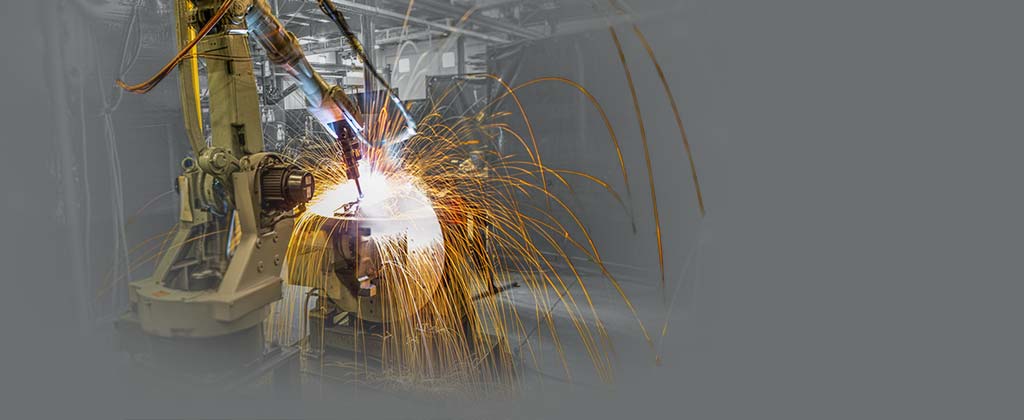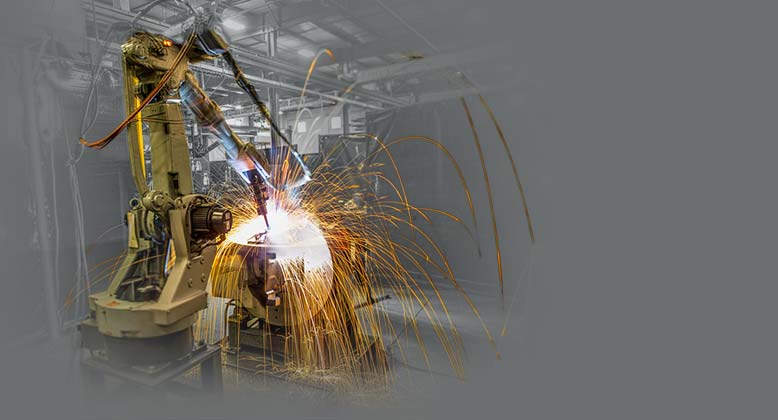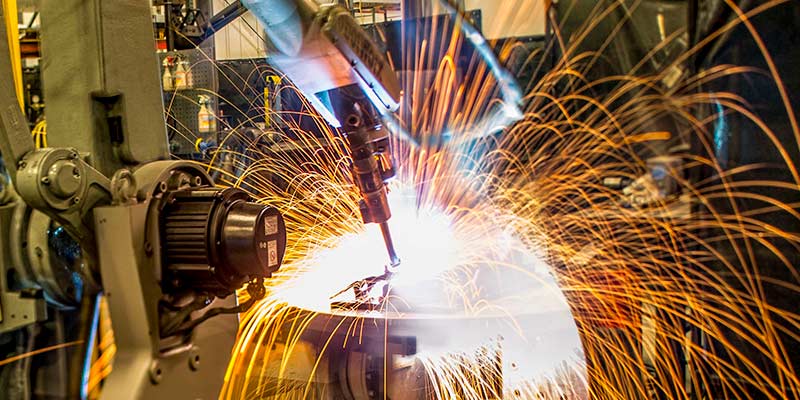 Over-Sized or Production Welding Runs
Nothing gets by our expert team of welding technicians. They each have extensive experience in MIG, TIG, SMAW, and FCAW welding processes, plus we have a certified welding inspector on-site to handle customer certifications to basic AWS standards.
Production weld runs are assisted by our Motoman robotic welding cell, which includes a tilt/rotate positioning table for complex weldments. A five-ton overhead crane helps our team's efficiency by positioning large, heavy parts for welding.
From heavy-duty, large-scale jobs to the smallest of welds, our proficient team makes sure everything they touch lasts for generations. Our unwavering commitment to excellence and continual investment in new technology ensures that your projects get the support and tolerances they demand.
Welding
| MACHINE TYPE | DESCRIPTION | QUANTITY |
| --- | --- | --- |
| Welding Robot | Motoman 6′ with tilt rotate work holding 400 amp | 1 |
| Mig Welders | Miller XMT 350 amp CC/CV Multiprocess Welders | 6 |
| Tig Welders | Dynasty 280 amp DX Multiprocess Tig/Stick Welders | 2 |
| | Miller Syncrowave 300 amp Tig welder | 1 |
| | Miller Syncrowave 250 amp Tig welder | 1 |
| | Millermatic 300 amp | 1 |
| | Lincoln Square Wave Tig 255 amp | 1 |
| Spot Welders | Janda 75 KVA | 1 |
| | Janda 35 KVA | 1 |
| Stud Welders | HBS Spirit Insulation Stud Welder | 1 |
| Fixture Tables | Blueco Modular Welding Stations | 3 |
Miscellaneous
| MACHINE TYPE | DESCRIPTION | QUANTITY |
| --- | --- | --- |
| Overhead Crane | 5 Ton Capacity | 2 |