Fiber Laser Tube Cutting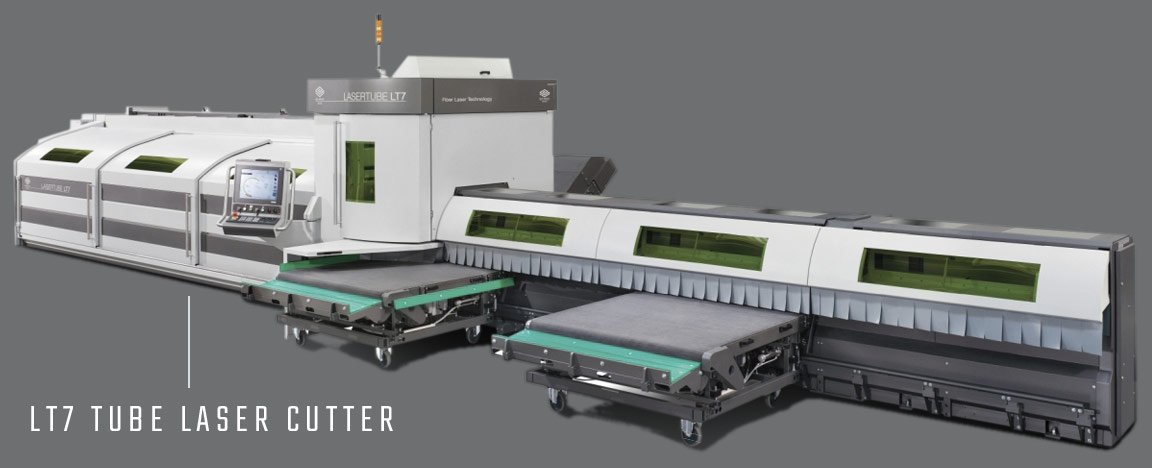 Accuracy, tilt, speed, 360° flexibility
We've invested in the future with laser cutting at B&J Inc. Our new LT7 automatic fiber laser cutting machine is the fiber laser processing machine for tubes and profiles that assure the best cut accuracy at the highest productivity.
We can easily cut round, square and rectangular tubes, special sections and open profiles weighing up to 23 kg/m and with a diameter from 12 mm to 152.4 mm, all within the standard capabilities of the machine.
Processable round tube max 6"
Processable square tube max 6" x 6"
Open and special profiles
Bar weight up to 15.5 lb/ft
All automatic settings
Bundle and single bar loading
Three unloading positions
3D cutting
Fiber laser source 3kW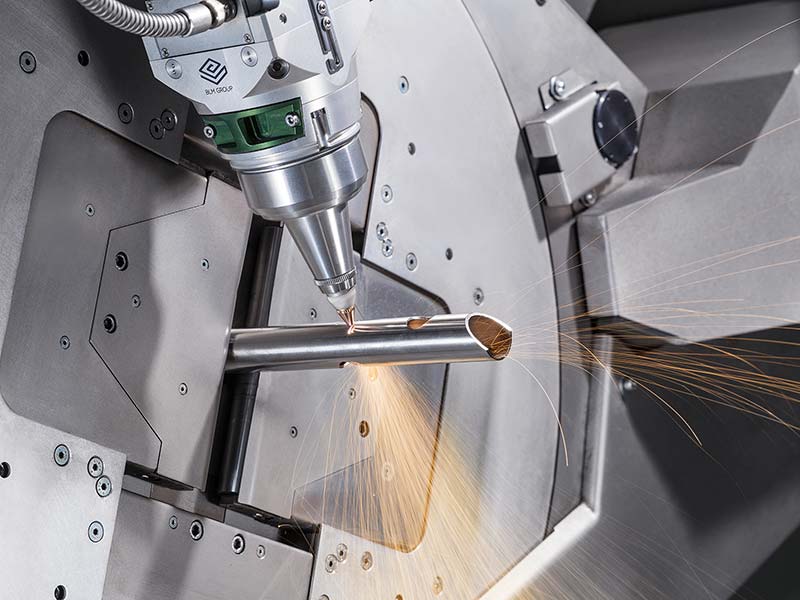 Sheet Fiber Laser Cutting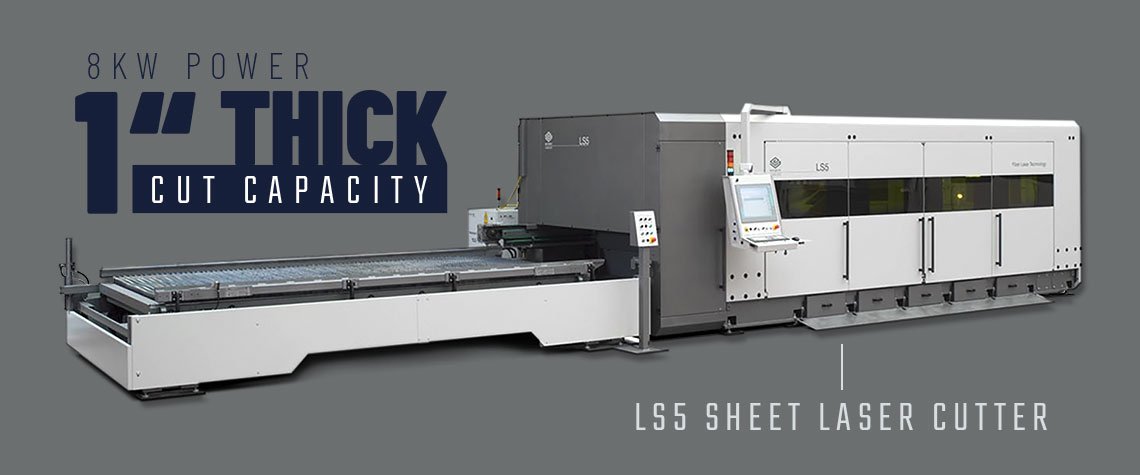 PRECISION, SPEED, MATERIAL VERSATILITY
There is no better cut quality, and production speed than a fiber laser cutting machine. With this 8kW Fiber Laser we've now increased our cut capacity to 1″ steel.
10' x 5', 13' x 6.5', 20' x 6.5'
Sheet metal size in-line or transverse pallet change
8kW fiber laser source
Machinable materials: mild steel, stainless steel, aluminum, copper, brass, galvanized
Cut capacity up to 1″ thick